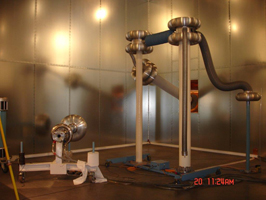 High Voltage Test Systems can undertake the initial studies, the realization and follow-up of your projects, no matter their complexity.
We are able to do this thanks to our many years of experience in the field of high voltage testing.
Many high-profile international companies have already entrusted us with setting up and overseeing their projects, and new requests for our expertise come in every day.
Satisfied customers are our best referees, and their satisfaction is evident on a worldwide scale.